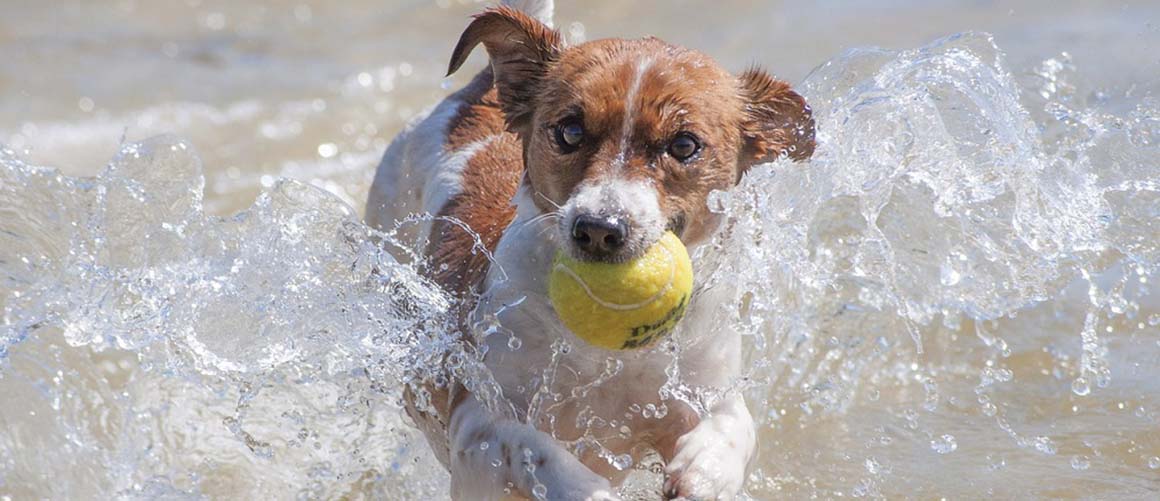 Why Dog needs Toys to spend their time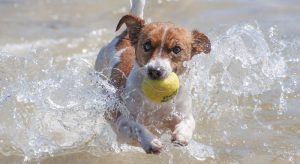 By nature, dogs should live in the wild. These animals love activities and prefer to play all the time. They need something to keep themselves active and busy. Dog Toys can serve this purpose. Toys will help your dogs to entertain themselves. Also, a dog toy will contribute to their physical and mental growth. It will promote mental stimulation and enables your dog to improve chewing. Toys are important for behavior modification. They can help in fulfilling the physical and emotional needs of your pet. Toys will make them happy and healthy. Otherwise, they will be bored and remain silent without anything to play and engage.
What kind of Toys is suitable for Dogs?
A toy can help with both physical and intellectual benefits. If you want to buy the best toys for dogs, then first you will have to understand your dog. You should know the unique needs of your pet. You can buy a chew toy to improve your dog's chewing ability. Similarly, there are toys for mental stimulation and physical activities. You can consider anything such as solid rubber ball, retrieving toys, plush toys, tug toys, and rope toys. All these toys come with some specific benefits. For example, the best dog balls can be good to promote physical growth and mental stimulation. However, you will have to buy a large size to prevent accidental swallowing. Also, you should always buy interactive toys for your dog regardless of the type. It will help to create a strong bond with your furry friend.
How to Choose the Right Toys for Your Dog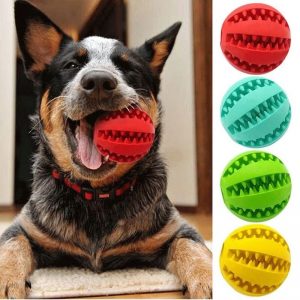 There is nothing like the right toys for dogs. You only know your dog and how to keep your pet busy. Your dog's age, size, and specific interests will decide the right toy. Any toy can be exciting for your dog for some time. But you need something to serve different purposes. If you have a puppy, consider the tender age. You can get a soft rubber ball to strengthen the teeth. You can buy a different variety of chew toys. But you should not buy soft chewing toys for adult dogs. It will break and they can swallow as well. The size will also have a role. You should never buy something too small for adult or large size dogs.
The Benefits of Toys for Your Dog Growth
Dog toys are designed to help your dog to grow physically and mentally. These toys are exciting and enticing. If you have a puppy, toys can help a lot to ensure proper growth. They can help to develop new skills and to learn different things. Also, toys will make them more active and engaging. Your pet will love to spend time with toys. As stated earlier, toys will modify their behavior. Toys can promote some natural behavior that includes exploring, playing, foraging, and even interacting. Toys can be best to offer relaxation and have fun. Your dog will remain happy and that will contribute to mental growth. Also, it will suppress their wild nature. They will be more content and satisfied.
Best Dog Toys Brands
In the current condition, you will find unlimited options in dog toys. However, only a handful of manufacturers produce safe and unique toys. They manufacture toys keeping a dog in mind. So, you can expect all the best qualities. Also, they create different types of toys to meet the specific needs of your pet. You can simply go through their product features to find out the best fit. Here are the names of some leading dog toys manufacturers. Choose any of them to find a safe and effective option.
Care-De
Kong
West Paw
Nylabone
Tuffy
Outward Hound
Benebone
Chuckit
Hyperpet
Summary
Dog toys can help your dog to grow properly. These are the best ways to keep your dog happy and engaged. However, you will have to take a few things into account while buying a dog toy. Size and quality are determining factors. Also, your dog size and age will have a role. Get something that is safe and helpful. Always consider top brands to get quality products. Avoid buying many toys at a time. Besides, do not give a toy to your dog always. Inspire them to do other activities in addition to playing with toys.