Product Description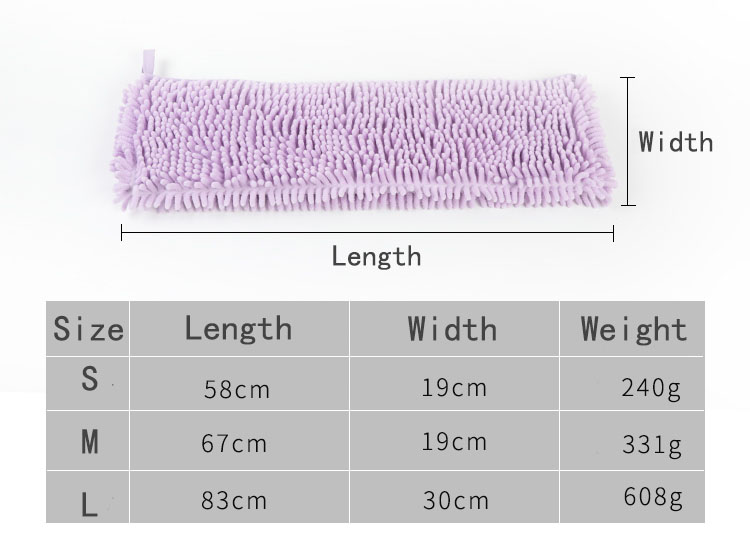 Care-De sets out to create the best super-absorbent Pet Towels in the world. Because we love dogs and cats or other animals as much as you do. Our towels focus on your pet's comfort. You can rest easy knowing that when you use Care-De towels to dry your dog or cat, the task will be done quickly and efficiently.
Our superior products make us the leader among Super-absorbent Towel Suppliers for loving pet owners and professional groomers alike.
Nothing on the market beats Care-De for drying dogs or cats. You know, it has a unique Poly Vinyl Alcohol material and using sponge-like construction. Care-De has super drying capabilities that make it the natural choice to replace your old dog bath towels. The advanced capillary action of Care-De pet towel allows it to quickly and effectively draw water away from your dog's or cat's fur. Its fast-drying capabilities mean your dog can spend less time having to stand still while you dry him or her. In addition, the smooth surface of Care-De towel means it won't tangle your dog's or cat's fur no matter how shaggy he or she is. When you use Care-De, you'll make bath time much easier and more enjoyable for you and your dog or cat.
Nothing compares with Care-De absorbent pet towels when it comes to keeping you and your furry friends happy after bath time. Care-De is the ideal choice for drying your dog or cat quickly.
Why choose us?
Care-De is a professional Pet Towels Manufacturer which provides you with excellent quality and reasonable prices. Our Pet Quick-drying Towels sell well in Europe, the USA, Mid East, and Asia, which have won a great reputation from our customers. Contact us now to get a surprise wholesale price!